Study of balance with circles. Red moon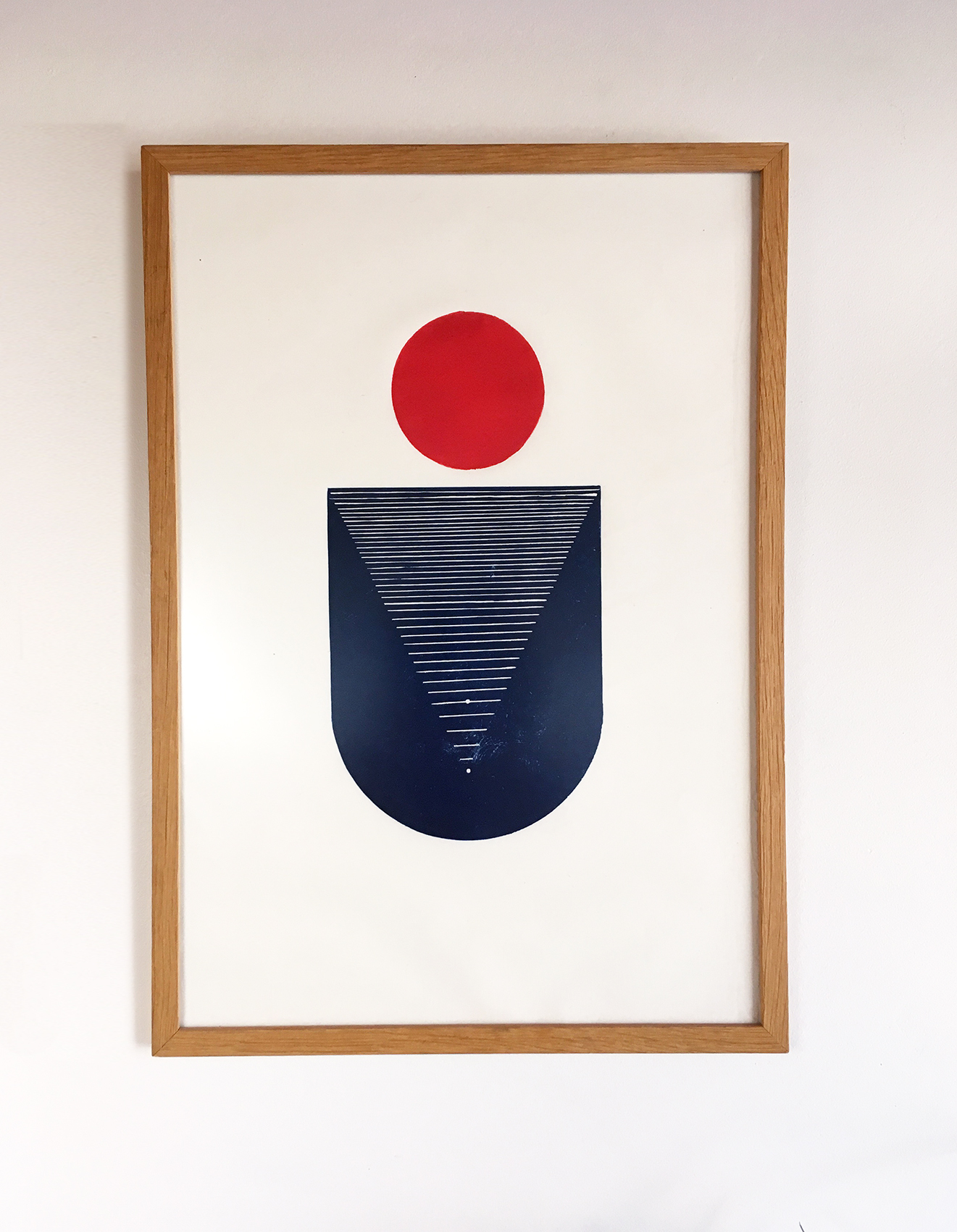 Study of balance with circles. Red moon
Tax included in the print price .

This is a print that i originally made for my five year old daughter and it talks about a family memory from our last holiday to my hometown in Mallorca (Spain). Its a memory that she doesn't have as she didn't wanted to join us that evening, but she has heard a lot afterwards which lead to a big disappointing to herself for not joining. It is a print made so she could be part of that memory.
Printed from a hand carved printing block using oil based ink in two colours. It is printed onto 70 gsm Japanese paper, mixture of rice and bamboo.
White paper.
All materials used are of archival quality, so if treated correctly this artwork will last for centuries to come.
Size is 49 x 33cm.
Prints are titled and signed on the front side. Due to the nature of the process, some variations in detail and colour can happen, have in mind that every print is inked and printed separately from scratch, which makes every print a unique piece of art itself.